Introducing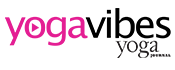 ...your premium source for streaming
online yoga classes + free yoga videos


We are pleased to announce an affiliation between All That Matters and YogaVibes.

Coral Brown is now a featured teacher! If you can't make it to the studio, check out one of her classes. As an All That Matters student, you can get a FREE 30 Day subscription (use code: ATM1monthfree).

Stay tuned for more classes and instructors being added this Fall. Here's to yoga everywhere- all the time!
All That Matters Yoga and Holistic Health Center in South County, RI offers more than 60 weekly yoga and meditation classes, an array of workshops and professional trainings, a retail store, and alternative health care services – from acupuncture and chiropractic to massage therapy and spa treatments. Embrace a healthy lifestyle through education and the practice of natural and complementary medicine at Rhode Island's best yoga studio.